At Pioneer, we treat every young person as an individual – and when we say every, we mean it. You may feel that in the past you have been treated unfairly or passed off, which can give you a sense of resentment and anger. We know how difficult this can feel – and sometimes how impossible it can feel to escape from those circumstances or environment.
Young people referred to Pioneer undergo a pre-placement assessment to determine suitability and to help us establish the level of risk each young person has been exposed to or is presenting at that time. Initially we prepare a Student Impact Risk Assessment (SIRA) by requesting all relevant information available from the placing authority so we can make a safe informed decision about a potential placement offer.
TEC Life is all about meeting your needs and enabling your success!
Preplacement assessment
The pre-placement assessment will ideally involve a visit to Pioneer. You'll be invited to visit to meet the staff and other young people. You'll then stay overnight in lodge accommodation to help you become comfortable and familiar with the surroundings, as well as the daily routine. This gives you a chance to see how you'll fit in and if there's anything you're not happy with.
You'll be welcomed by a key worker and a member of the management team. All relevant information will have been obtained from the placing authority to enable us to draw up an initial Pre-placement Management Plan to ensure you're safe and happy during your visit. We appreciate that you might feel that your previous notes and assessments aren't necessarily a true outline of the kind of person you are, but it will help us see what sort of environment we should create for you initially.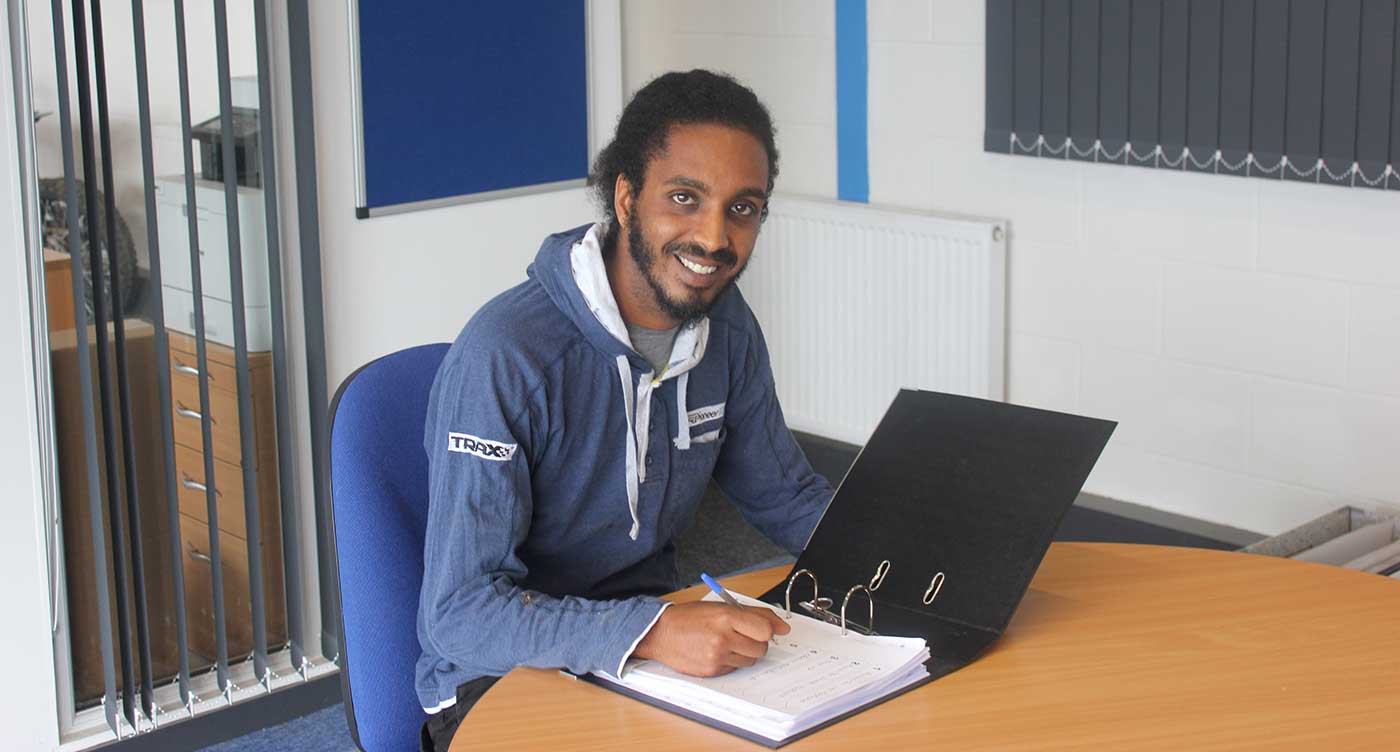 How to make a success of your preplacement visit
During the visit, it is important to try to join in, go to the lessons, participate in the activities and meet the other students and staff. In this way you'll get a feel for what life would be like at Pioneer TEC. We want you to want to be here – which is why we've created such a safe and inviting space. Throwing yourself into TEC Life and participating fully will ensure you gain the best experience through your preplacement visit. 
Wanting to be at Pioneer TEC
This is our primary requirement of all students – you should want to be at Pioneer TEC.
It doesn't mean being happy with every aspect of student life every single day. We know that's unrealistic and we know you'll think that too. You may not have been happy within the traditional education system – and there's nothing wrong with that, it doesn't fit everyone's needs.
It does mean, however, that you should want to try to participate, want to engage, want to try and learn, and will do your utmost to respect and value your fellow students and staff, your own possessions and the school's premises. We respect you so you can feel you can offer that respect back.
The placement decision – who decides?
Once you've completed your pre-placement, we'll work together with you to decide whether Pioneer is the best choice for you. Sometimes it will be and sometimes it won't – this might be because we can't confidently meet your needs and requirements, or we don't think your behaviour was up to scratch on your visit. This doesn't mean you won't get a second chance though. If you're really keen on coming to Pioneer after your first pre-placement, we'll offer you another opportunity to ensure we're really seeing the best of you.
We want our students to: